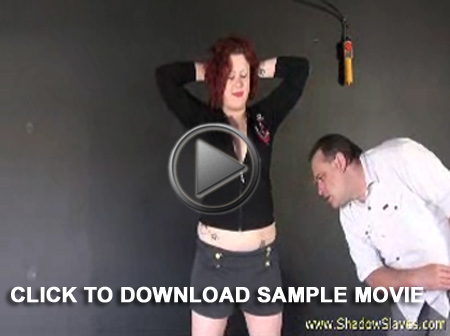 Presented by ShadowSlaves blog– Extreme BDSM Movies
Isabel Dean returns to us for her first video session as an established ShadowSlave. The beating begins before she's out of her street clothes and tears are streaming down her face before she's even completely naked.
However, she's soon to discover that today will not be a simple flogging session. Today is all about stress and endurance. Hoisted by one wrist the beating continues as she struggles to balance. Her situation is made increasingly difficult, as one leg is tied up to leave her tottering and swinging as the blows continue to fall.
If you want to find out what happens next … >> DOWNLOAD THE FULL LENGTH MOVIE HERE